TESTIMONIALS
Client Interviewed other "So Called" Experts…Listed with Rocco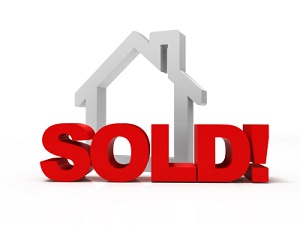 Our house in Tucson had become a burden to us and we decided to sell the Property on the "Short Sale" Program.  Not knowing to whom we should turn, we interviewed several Realtors who professed to be "Experts" in the field.  We were very impressed Rocco's knowledge of the "Short Sale" Program.   This, coupled with his positive attitude and determination led us to "List" our house with him. His performance from the beginning was nothing short of "Excellence".  Even  when the buyers  attempted to back out of the purchase contract,  Rocco was able to save the sale through his positive actions. We highly recommend Rocco as an expert in the field of "Short Sales".
Bob & Judy O.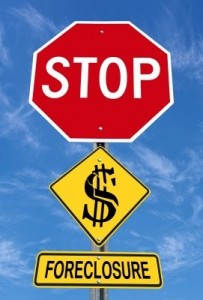 Foreclosure was a Certainty…Until Rocco helped us Short Sale our Home!
The economy situation has affected all of us. We sold all of our horses, thinking that would help us keep our heads above water until the economy bounced back. Well, it didn't. We knew we needed to move to a smaller, less expensive house. We had our house listed for over a year when we went ahead and signed a contract for a new home to be built; thinking that our old house on an acre of horse property would certainly sell by the time the new one was ready for move-in. Well, it didn't. We thought that a foreclosure was a certainty.
Rocco Racioppo contacted us and set up a meeting to discuss the possibilities of a Short Sale.
He was one of the few realtors in the area that had experience with things of that sort and was extremely knowledgeable. He explained realistically and up front what would happen, how long it would take, and exactly what we needed to do. He was highly competent and coached us through the process so that it was painless. We couldn't have done this with out him!
John and Judy B.
Medical Issues Forced a Short Sale…All Equity Gone….Rocco got our house SOLD!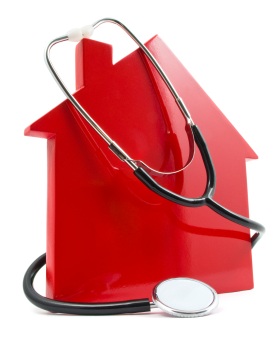 Due to financial problems associated with on-going medical issues, we realized that we needed to sell our house.  Unfortunately, because of the Real Estate Meltdown, all of the equity in our home was gone.  Not knowing what options were available to us, we contacted Rocco, who had handled all of our Real Estate transactions in the past.
After analyzing our situation, Rocco explained that our best option was to do a Short Sale, something we had never heard of.  He took the time to explain the process, what we could expect from our Mortgage Lender, suggested that we contact our CPA, and mapped out a strategic plan to help us get the House SOLD.  Fortunately, we were able to sell our home – at times the process was frustrating, but Rocco handled the entire transaction with patience and professionalism, and ensured that the sale was completed, despite some issues with the Buyer.
Tommy & Terri B.
Economy forced  business to close…60% Loss of Income…Newborn Baby…Rocco Sold home in weeks!
                                                                                                    Dear Rocco,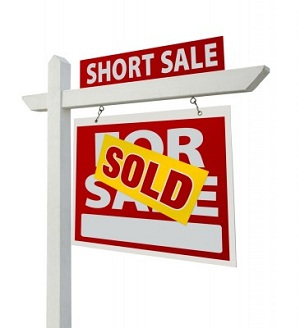 Thank you for your help in selling our house at 7044 E Hayne Place in Tucson.  Due to the recession and changes in the local economy, I was forced to close my business and seek other employment, resulting in a sixty per-cent cut in my income.   With a newborn son, it was virtually impossible for my wife to obtain employment;  the cost of child care would offset any of her earnings.
Although my parents were helping with mortgage payments for a while, it soon became very clear that we would not be able to keep the house.  We listed the house for sale through another local real estate agency, but the only time the telephone rang was when the bank called regarding another late payment. That is when you stepped in and made things happen.  Within weeks of your taking over, our house was sold, and a huge weight lifted from my shoulders.
Transitions of this type are never easy, but your understanding and professionalism helped us to get through the process with minimal anxiety.  We truly appreciate the time you took from your busy schedule to meet with us and explain the short-sale process, and to work with the mortgagee on our behalf.
Thank you, again, for all your help.
Sincerely,
Rich N.
Out of State Seller…Investor….Needed to Sell Rental Property in Tucson…..Did not know any Realtors in Tucson…Impressed with Rocco…Rocco Successfully SOLD my Home!
I recently decided to sell my Rental Property via a Short Sale process.  I was concerned about finding the right Realtor as I was an of state owner and first time short seller. I interviewed several Tucson realtors, via phone, but was most impressed with Rocco. Rocco was courteous, knowledgeable and patient, taking the time to answer the many questions I had about the short sale process. I am happy to report that Rocco successfully sold my home!
Paul G.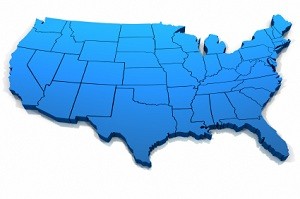 Loss of Income… Foreclosure Looming…Rocco SOLD My Home via Short Sale….Rocco is my Realtor of Choice!
Sometime in 2001 I experienced a loss of income for an extended period. At the time I owned a home with payments close to $2000.00 a month. Unfortunately I was not able to keep up with the payments in a timely matter and the bank started foreclosure proceedings.
After speaking with Rocco I decided to let him negotiate a short sale on the home for me, which given the time factor was going to be my best option to avoid foreclosure. Rocco successively handled the two main obstacles to completing the sale. First being lining up the buyer which he did within a matter of days. The second and more difficult was appropriately working with and through the various departments at the bank to negotiate the sale. This as it turned out was not as easy as it sounds. Numerous approvals, hours on the phone and a number of meetings, finally led to the successful Short Sale.
Hopefully I will never have to do a Short Sale again, but if I did Rocco would be my realtor of choice.
Don C.
Home Owner
Real Estate Investor…Purchased First Short Sale in 2004…Rocco Specialized in Short Sales even 7 years ago!
I have been a Real Estate Investor for more than 13 years.  In that time frame I have purchased and sold over 52 Properties in Tucson.  Rocco has been my Realtor for each and every transaction.  I purchased my first Short Sale in 2004 and Rocco represented me as the Buyer in that Transaction.  2004 was back in the day when almost nobody had ever even heard of a Short Sale, much less knew how to process one.  Rocco excelled once again.  He already had experience as a Short Sale Specialist even at that time, more than 7 years ago.  His specialty knowledge in all phases of Real Estate keeps me coming back again and again to use him.  He is my lifetime Realtor.
Like so many people, my income greatly decreased in 2007 due to the economy.  I have been forced to sell 2 of my Rental Properties since then.  While I was able to avoid having to Short Sale, Rocco Listed and SOLD those properties flawlessly and in a very timely manor!  He is truly an expert in his field, proving time and time again that he is knowledgeable, professional, ethical, honest and above all has a superb working relationship with not only his clients and banking lenders but also his peers.  His negotiating skills are second to none and his reputation in the Real Estate Community helps to successfully close all types of Real Estate Transactions.  I highly RECOMMEND Rocco as your Short Sale or Regular Sale Realtor.  He has represented me as both the Buyer AND the Seller for 13 years and not once have I been disappointed in his Expert Service!
A Very Satisfied Client,
Michelle D.